Luxury tours Denmark
This country is rightfully called the Pearl of Scandinavia. One should definitely visit Denmark and see its beautiful cities and amazing castles. While here, you will find out why the happiest people in the world live here.
OK Travel offers accommodation in the best international hotel chains, as well as designer and boutique hotels, countryside houses, beautiful 17th-century manors and even castles.
To those who prefer to feel more homelike and plan to spend more time in the capital, we offer nice apartments at the heart of Copenhagen.
We can always find accommodation according to your preferences!
To make your trip to Copenhagen more interesting, we help arranging guided tour or active leisure for you. We offer:

Various interesting guided tours – our company organizes guided tours in Russian and English in Copenhagen and other parts of Denmark. The most popular tour is called «Castles of North Zealand», which provides a perfect opportunity to visit three castles – Kronborg, Fredensborg and Frederiksberg. You can also visit the famous beer production – Carlsberg, go on a boat tour around city canals, or on a tour designed specially for kids.
Romantic weekend in a castle – stay for a weekend in one of the most luxurious castles, where you can enjoy long walks in the garden and an elegant dinner in romantic surroundings. Professional musicians can be arranged in order to provide your dinner a pleasant musical accompaniment.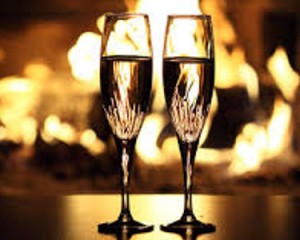 A holiday like this in a Danish castle will become your most memorable experience!
Copenhagen Food Tour – join our tour around Copenhagen, which will be filled with delicious culinary discoveries. Try some of the Danish classics and Scandinavian cuisine. After this tour one won't feel hungry for a long time. In Copenhagen you can choose a 2 hour or a 4 hour tour.
Shopping tour – we offer you to go shopping to the best Danish designer boutiques accompanied by our experienced guides. You also have an opportunity to visit a manufacture of high-quality furs and fur products.
For those who prefer more active recreations we offer:
Horse Riding – horse riding is a very popular activity in Denmark. A lot of riding
schools offer to teach you to ride a horse or operate a cart. It would not require any special skills, and you will have an opportunity to enjoy your ride along shady forest trails, green meadows or along lakes and beaches.
Water extreme – go windsurfing or wake-boarding in one of the water parks around Copenhagen. You can also choose more relaxing types of water recreation such as kayaking, sailing or a Viking-themed boat trip.