Sweden – Countryside hotels
If you are tired of the fast pace of city life and would like to relax and have a nice getaway, turn your attention to the castles and mansions situated in the countryside. During their history, these hotels were visited by many royal families and nobility. While staying in one of these hotels, you have a great opportunity to spend you days enjoying scandinavian nature and outstanding meals, having long walks and active recreations outdoors.
Take a note that we also offer ready tours Fly & Drive, which include accommodation at the best countryside hotels around Sweden. Each of these trips has its own theme, and can be focused on history, culinary or health and beauty care. Our Fly and Drive tours will fill your trip with new impressions.
Noors Slott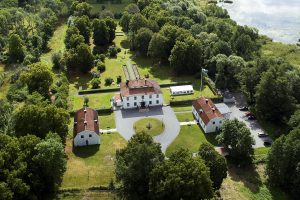 Beautiful and inviting, this 17th century mansion is comfortably located between Arlanda Airport and Stockholm. Surrounded by spectacular gardens, the white buildings of the estate will allow you to rest and enjoy tranquility of nature, yet being very close to the entertainment of the city.
Noors Slott offers 27 individually furnished rooms with a possibility of accommodating  up to 40 people. The hotel has a spa with an outdoor jacuzzi and a high-class restaurant, which specializes in local products and Swedish cuisine.
The mansion is surrounded by gardens and former hunting grounds with many lakes.
Noors Slott is perfect for conferences and other events. The hotel offers conference halls and in the restaurant there is an opportunity to accommodate up to 110 people.
Villa Källhagen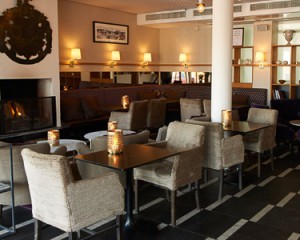 Villa Källhagen is located on Djurgården Island in the park, close to the lively central parts of Stockholm. The villa will allow you to feel yourself as in beautiful countryside, while being able to enjoy the amusement of a big city. In a walking distance from the hotel you can find different museums, such as Skansen, ABBA and Nordiska. The original mansion was built here in 1810, and the villa itself opened in 1990.
Villa has 36 nice light-filled rooms with big windows and a view over the garden and a lake. The hotel restaurant serves excellent dishes prepared from the seasonal ingredients. The menu provides a wide variety of dishes able to satisfy every taste, with a quite significant wine list.The service is also high class. During the summerseason you will be able to have dinners in the garden, enjoying the scenery. Wintertime, a glass of wine by the warm chimney would be a perfect accomplishment to your evening.
Villa Källhagen also offers organization of different receptions in its restaurant or function hall, or cocktail parties in the garden.
Häckeberga Castle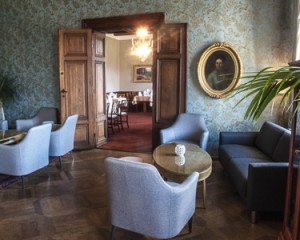 This amazing castle was built in 14th century on one on the island of the lake Häckeberga. The biggest part of the building was rebuilt after the fire in 1875. This is a unique opportunity to spend some leisure time on your personal island. Situated in the Skåne region, the south of Sweden, this accommodation will allow you to explore this region, known for the good climate and rich historical heritage. You can also visit Malmö – third biggest town in Sweden.
The castle offers 27 rooms, including 6 suites. In the area you can play golf, go fishing or hunting. Here you can also have wine and whiskey tastings, especially of the whiskey that was produced locally. The restaurant of the castle serves seasonal dishes of the highest class, and can compete with the best restaurants in Stockholm.
Moreover, there is a possibility to arrange business meetings, conferences or incentive tours. There are 6 meeting rooms and halls up to 80 people, the restaurant can also accommodate parties up to 80 people.