Denmark MICE
Denmark has established itself as one of the most popular destinations for MICE and business trips. A large number of conferences, professional seminars and other business events are being held here every year. The World Bank included Denmark in the top five countries-providers of services for business travelers and MICE. Despite its compact size, Denmark can take pride for its spectacular amount of different congress centers and other conference facilities. Organization of business meetings and events is held here at the highest level and the quality of it assured by the compliance certificate of the European Union.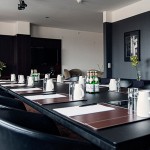 Many universities and educational centers are ready to offer to the participants different seminars and lectures on relevant areas of expertise, such as economics and medicine. You can always choose the suitable event or hold your own. We would help you to organize all necessary meetings, educational programs and organize a whole trip for your delegation.
Our company offers a variety of accommodation options in Copenhagen and across Denmark. There is a great choice of 4- and 5- star hotels with conference facilities and business meeting rooms. In addition we offer you to book a castle or a mansion in a picturesque countryside, which still will be located not far from the city. We will help you to book an accommodation
in accordance with all your requirements. Some of hotels and estates in Denmark are able to provide conference facilities and business centers up to 500 people.
We invite you and your colleagues to participate in fun marathons with different interesting obstacles outdoors. A lot of special tasks, terrain orientation and rowing will spark up the team spirit. We offer several programs of varied intensity.
In Copenhagen and the area we offer: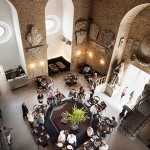 Dinners in unusual or beautiful place ‒ Copenhagen presents its visitors with a great variety of high-class restaurants. Let us turn a delicious dinner into an entertaining adventure for you! Our company could offer to organize a lunch for your colleagues or partners at the country shooting club or at the Christian IV's Old Stock Exchange building. Take a guided tour to Kristineborg castle, there you have a unique opportunity to dine at the restaurant located in the castle tower overlooking the gardens and the city rooftops.
Sea trip on the old sailing ship – Join the sailing trip on the board of the 125-year-old schooner
from Copenhagen to Kronborg Castle. Here you have an opportunity to enjoy the magnificent views and visit the motherland of prince Hamlet.
Extreme water sports ‒ There are some extreme waterparks around Copenhagen, where you could go windsurfing or wakeboarding. Have a fun day of jumps on water slides and unite your team. Afterwards you can have a picnic in the same park. In addition, one can always choose more relaxing types of water recreation such as kayaking, sailing or a Viking-themed boat trips.
Horse riding is a popular activity in Denmark. There are many riding schools, where you can take lessons, learn how to ride or drive a cart. It would not require any special skills, and you will be able to spend an amazing time outdoors, enjoying forest trails, green meadows, and calm lake shores. We can even organize a horse riding weekend with accommodations, meals, and daily riding lessons.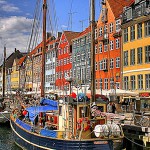 Wide variety of guided tours ‒ In Denmark we offer you a great variety of interesting guided tours in English. Here you can go on a car safari to the island of Zealand, Men or Lolland or look for treasures in the castle with ghosts. In Southern Denmark we offer you to visit the home of Hans Christian Andersen in Odense or watch the show "Knights and Maidens" in one of the oldest castles in the country – Nyborg. At the town of Roskilde, which is called the Danish "homeland" of Vikings, you will learn a lot about their history and will be able to visit the Viking Ship Museum.
Contact us and we arrange your best Danish holiday!