Sweden MICE
More and more companies choose Sweden as a place to hold different educational conferences, business meetings and incentive tours. Sweden offers to its visitors rich history and cultural life, a wide range of places for all kinds of MICE events and a large number of active recreations. With our careful approach to every customer, we make Sweden more accessible to corporate clients and professionals in different areas of work.


In collaboration with the City Council of Stockholm, our company offers organization of educational trips and seminars on themes of ecology, urban planning and infrastructure, education and social development. We offer seminars on financial topics, aimed at development of an enterprise, such as "efficacious economic and financial processes", "budget and liquidity planning, rationalization of business economics", "investment management" etc.
In addition to that, a large number of professional congresses and conferences are held in Sweden every year on the medical subjects. We are always ready to provide a comprehensive service for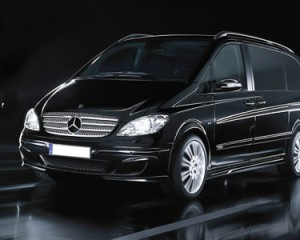 delegations arriving to participate in conferences and congresses.
OK Travel offers accommodation in the hotels close to the conference venues and congresses. For incentive trips you can choose exclusive country houses, old mansions and castles all over Sweden.
Our company also offers a range of different activities and active recreations for incentive tours, to help unite and motivate a team work and strengthen team spirit.
In Stockholm we offer:

Fishing in the archipelago ‒ It's a great opportunity to spend time outdoors with your team! We begin in the middle of Stockholm, where you and your colleagues will be picked up by modern boats. Our experienced guides will show you the best fishing spots and make sure that you are not left without a catch. After the fishing you can stay on one of the beautiful islands of the archipelago, relax in the floating sauna or have a dinner in a house of the locals.
Sailing lesson ‒ this is not an easy task, but it will truly unite the team. On board of a large boat everybody will be busy: setting the sails or navigating the yacht. Together you
can choose to go out to the sea for one or more days with an overnight stay on the ship or in the coastal hotels.
Boat trips ‒ we can offer you a large selection of high-speed boats (RIB), fast sailing trimarans, exclusive yachts and even retro ships. The trip can be combined with a dinner on the archipelago, or even a small outdoor seminar.
Culinary tour or lesson ‒ Those interested in gastronomy should take a walk with a guide through the old city markets and interesting restaurants and try traditional Swedish food and dishes. You can take part in cooking classes and cook classical Swedish dishes under the guidance
of an experienced chef or learn how to mix cocktails.
Quest "We love Sweden" ‒ the entertainment program that allows you to get acquainted with the culture of Sweden. Participants receive a set of instructions and tasks that are devoted to Sweden, Swedish traditions, history and famous people. Completing the quest involves active teamwork.
Wide selection of guided tours ‒ a large selection of interesting and unusual tours will allow you to choose the adventure to your taste. You can take a tour devoted to the famous ABBA or the novels of Stig Larsson, take a stroll through the old town and learn its stories filled with ghosts, go up
on the roofs and see the city from above.
Åre is the biggest Swedish ski-resort, which also provides an excellent set of entertainment and active leisure at any time of the year and for every taste. In winter, here you can go skiing and snowboarding on the world-class slopes, or go ice-fishing, drive a sport car on a frozen lake, dogsledding, hiking with snowshoes and more. Summers in Åre provide great opportunities for rafting, going down a zip-line or playing golf.