Packages Norway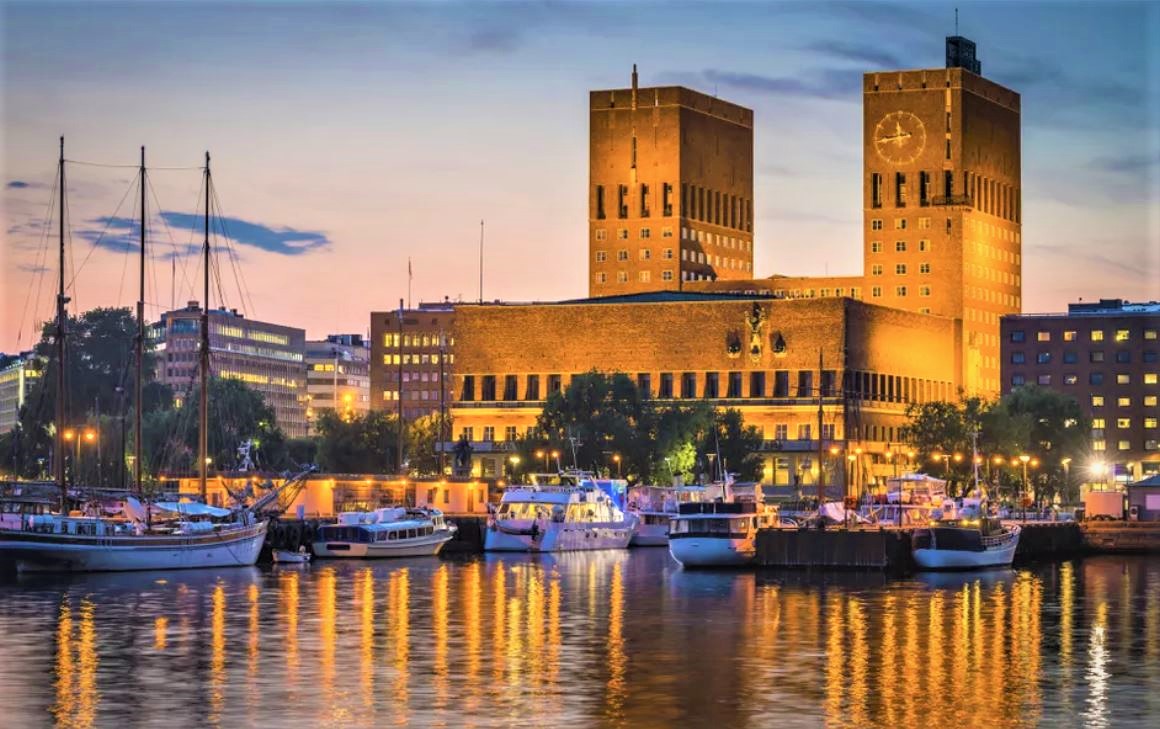 Weekend in Oslo is a nice short program for a spontaneous trip to Norway for a romantic couple or a family. This is a good way to escape from the daily routine and to arrange a simple vacation or a small celebration for yourselves. The program may be modified in accordance to your wishes. Detailed information about Weekend in Oslo.
OK Travel AB cooperates with one of the oldest cruise companies from Norway – Hurtigrutten. Its ships cruising along the coast of Norway, reaching Greenland and Antarctica. The company's fleet consists of 11 modern, well-equipped ships, with spacious decks which allows you to enjoy the beauty of the nature.
Hurtigruten cruises are held all year round.
Depending on the time of year we can offer certain tours that will reveal to you the characteristics of each season.
Here we recommend several options for the cruises that are most popular, but we are always ready to help you to arrange a tour according to your wishes:

Classic Voyage: Bergen – Kirkines – Bergen
Duration 12 days.
The full round trip with Hurtigruten takes you from Bergen to Kirkenes and back, showing you all that the beautiful Norwegian coast has to offer. Taken at any time of year, this truly is one of the world's great journeys.
Detailed information in PDF

Classic Voyage to North: Bergen – Kirkines
Duration 7 days.
The Voyage North (Bergen – Kirkenes) is perfect for the culture seekers as it includes daytime visits to the cities of Ålesund, Tronheim and Tromsøm, as well as a midday call at Honningsvåg, the portal to the windswept North Cape.
Detailed information in PDF.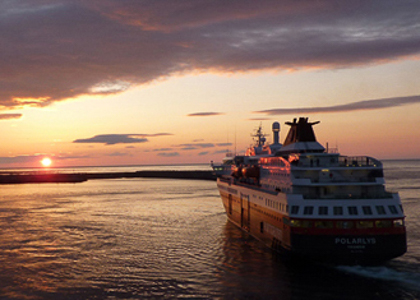 Classic Voyage to South: Kirkines – Bergen
Duration – 6 days.
The Voyage South (Kirkenes – Bergen) is great for those in search of incredible scenery as it includes a daylight sailing through the idyllic, mountainous Vesterålen and Lofoten Islands, and past the Seven Sisters mountain range and Torghatten, the mountain with the hole in it!
Detailed information in PDF

Short cruises from Hurtigrutten
Duration 2-3 days.
There are various cruises for shorter periods of time we can offer to those who would prefer to spend 2 or 3 days onboard of the cruise ships. For example cruise Trondheim – Bergen. Contact us to get more information on these cruises.
We can also offer you a unique cruise to The Geographic North Pole onboard the very first hybrid-electric polar exploration ship.