Packages Sweden
Winter Packages

The New Year's Dinner in Stockholm! Here we collected some of the variants of New Year's Dinners in Stockholm with menys and descriptions – Choose from the dinner on board of the ship, at Restaurant-Cabaret or in one of the classic restaurants in the city center.
Detailed descriptions – "New Years Dinner in Stockholm".
---

"Weekend in Stockholm" is a short program for a spontaneous trip to Sweden for a romantic couple or a family. This is a good way to escape from daily routine and to arrange a simple vacation or a small celebration for yourselves. The program may be modified in accordance to your wishes.
Price from 542 EUR/pers.
Deatiled description of the offer – "Weekend in Stockholm".
O.K. Travel offers you to spend a romantic weekend in Stockholm and its surroundings. Gain some energy before the upcoming New Year! Our package offer includes an accommodation in a centrally located hotel, as well as one night at the countryside manor "Noors Slott".
Click here to get more details and prices in PDF

During our unique tour "Stockholm Castle Tour" you have a perfect opportunity to learn about royal dynasties of Sweden, the history of the current royal family, as well as to visit three royal palaces located in Stockholm and the surrounding area.
Detailed description of the «Stockholm castle tour»

Relaxing cruises through the Göta Canal gets you to experience the most parts of central Sweden and to visit two biggest cities of the country – Stockholm and Gothenburg.
Detailed description of the «Göta canal tours»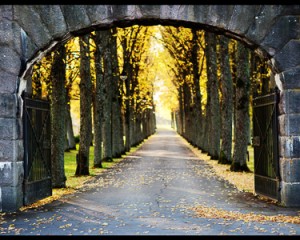 If you like traveling by car and are interested in different aspests of Swedish life and culture, you can choose one of the theme Fly and Drive tours we prepared, which includes the accommodation in the best countryside hotels in Sweden.
Detailed description of the «Fly and Drive tours»