Fishing in Sweden
Sweden is known for the great variety of fish in its clean waters and idyllic landscapes. Here you can choose sea, lake or river fishing, for both beginners and professionals. Moreover, fishing in Sweden is available all year round, and you can fish with almost all available fishing methods.
Fishing at lake is a perfect choice for a family holiday, since it does not require much experience. Whatever part of  Sweden you are staying, here are a lot of picturesque lakes to fish at. Northern lakes are rich with snapper and pike-perch and at the southern part of Sweden you will be able to catch char, trout or grayling. On Gotland island you can catch beautiful carps at the lakes in addition to the sea fishing.
Major river systems of Sweden can offer a wide variety of fish and are a great choice if you would like to experience different methods of fishing. In the central part of Sweden river valley Dalälven – it is a truly magnificent place!
The lower part of the river valley is a place full of meadows, swamps and lakes. The river itself has many rapids and its flow is fast. Here is a perfect place for sport fishing, and you can catch a great salmon or a trout. Here also you can catch pike, zander and a perch. All in all there are more than 30 types of fish breeds here. River Dalälven is a perfect place for beginners, amateurs and professionals.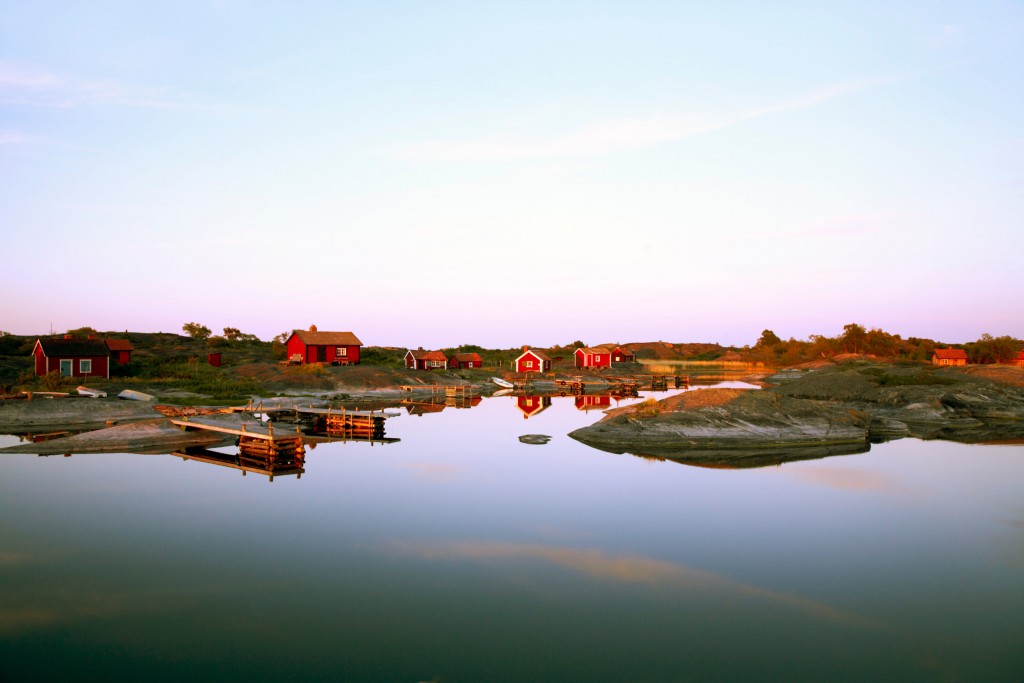 Photo: Ola Ericson / imagebank.sweden.se
Sea fishing – is popular on Gotland island and around Stockholm, at the archipelago. These are two great places to fish and enjoy a high class service. You can always stay in Stockholm and enjoy the activities the city can offer and stay it luxury hotels, yet at the same time be able to go out to the Stockholm's archipelago to fish. What's important is that you do not need a license to fish here.
Moreover you can fish along whole Sweden's sea shore and at the biggest lakes – Vänern, Vättern, Hjälmaren, Storsjön.
In Sweden everyone would find their favorite fishing spot!
Please note, that in every case different rules may apply. For example, the minimal size of the fish or the amount of fish available to take. In most cases in Sweden, the rule "Catch and then let it go" applies to the small fish. Usually you can not take more fish then you can eat for lunch or dinner. It is preferable if you check what methods of fishing are allowed in every fishing spot you go. You can find them out while you are getting the fishing license.
If you have any questions, please fill free to consult with our managers and fishing guides.
We offer a wide variety of fishing programs for groups and individuals. In both cases we can plan a trip according to your specific requests.
Fishing at Stockholm
Stockholm and Stockholm's Archipelago offer the great fishing possibilities. Here the fishing trip is combined with the highest level of service. Another advantage is that the fishing season is open throughout the whole year.
Check out a more detailed information about fishing in Stockholm here – PDF.
Fishing on the lake Åsunden
Åsunden Lake is famous for its great fishing for pike and pike-perch. It's located just in a 3 hour car ride from Stockholm. Here you can live in the nice traditional Swedish cottages by the lake surrounded by nature with the view over the water and enjoy your fishing.
Detailed information about fishing at Lake Åsunden – PDF.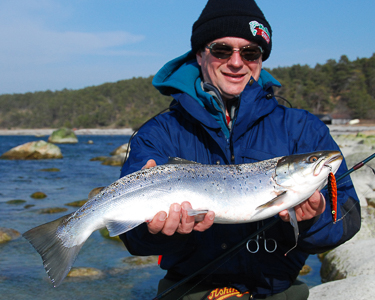 Fishing at Gotland Island
One of the biggest Swedish islands at the Baltic sea, Gotland offers great fishing at the favorite vacation destinations of Swedes. Here you can go to fishing at sea or at one of the lakes filled with carp.
Detailed information about fishing at Gotland Island – PDF.
Fishing at Älvkarleby
The valley of Dalälven river is situated in the central part of Sweden and is perfectly suited for fishing. The natural surroundings of the river with lots of lakes, meadows and swamps provide different possibilities for fishing.
More detailed information about fishing at Dalälven river – PDF.
Fishing in Blekinge
Mörrum river is famous for its salmon fishing. The river valley is situated in the Karlshamn area. Back in the year 1231 the river was a favorite fishing spot of the Danish royalty. Moreover we can offer a unique opportunity to rent the whole lake for yourself in this area.
More detailed information about fishing in Blekinge – PDF.
 Fishing at Åre
Famous ski resort – Åre provides also great opportunities for fishing trips. There are a lot of lakes and rivers rich with different types of fish. And what's more – ice fishing is available here in winter times.
More detailed information about fishing at Åre – PDF.